Consumer Research & Consulting
1. Research to help you cut through the clutter
In today's overcrowded stimulus world, if you don't grab people's attention right away, you'll never get them. Do you want to know which of two executions grabs more eyeballs in the first couple seconds? Using the webcams on people's own home computers, our patent-pendng OptimEyes system records which one grabs them first - and does so very quickly, very objectively and very inexpensively.
2. Consulting to help you reach children (and the children inside the grown-ups)
If you create things for children, families or educators, we can help you to ...
Learn about children. If you want to get through to them, you need to understand them. Dozens of companies, including Sesame Workshop and Walt Disney, have used us to teach them about how to reach kids.
We can help you reach preschoolers, elementary schoolers, tweens, teens and families.
Learn about learning. Understanding how children actually learn and develop is equally important to creating programs, services and institutions intended to serve them.
We can help you reach the persons you seek to serve, and make the difference you seek to have.
Learn about the child inside all grownups. Growing up is not about replacing one mind with another, but about adding new minds to invoke on those occasions the earlier-installed ones are not sufficient. Most of the time, most of us run on operating systems we established when we were kids. If you want to understand how real people act most of the time, you need to understand how children's minds work. Hint: it's driven a lot more by recognition and orientating than by cognition and decision-making.
Evaluate what you produce. We have a complete set of research tools for testing people's reactions to materials at all stages of its development - from concept through final production and for evaluating institutional programs in the real world.
3. Research tools to do your own research
DIY research tools. Over the years, we wrote a lot of software to collect and analyze many kinds of observational and interview data. We are beginning to make our in-house software available as apps for others to do their own research. Many of these apps are included within our Researchers' FieldKit(sm) platform, and others are in development.
Much of our software is particularly suited to studying traditionally hard-to-study topics like engagement, attention and spontaneous behavior.
This site is an introduction to our people, our research tools, and our teaching & consulting services. Please phone or drop me an e-mail about the issues you are facing. I would be delighted to explore ways to help you.

Dr. Langbourne Rust
Lang Rust graduated from Harvard College and got his doctorate from Teachers College, Columbia University, with concenrations in psychology, measurement and cognitive development.

After a series of post-doc appointments and contracts with Sesame Street and The Electric Company in the early 1970's, he started his own research and consulting practice, specializing in new-methods development and focusing on the information needs of creative departments.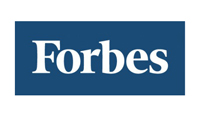 Forbes Magazine commissioned an OptimEyes study from Dr. Rust whom they described as "consumer-marketing guru" in their writup of the study in the November 19. 2013 issue.